Winemaker Weekend
Barnsley Resort Presents

Winemaker Weekend with Melville Winery
& Heathen Wine Tours

April 23 & 24, 2021

Spend a spring weekend celebrating food and wine and its connection to the earth at Barnsley Resort. Entertaining Wine Expert Heath Porter is joined by special guest Winemaker Chad Melville of Melville Winery (Lompoc, Sta. Rita Valley, California) for a fun and interactive weekend of wine events paired with Executive Chef Nicolas Lebas' exceptional cuisine.

For overnight room reservations, please check availability online or call 770.773.7480 ext. 1.
Our Partners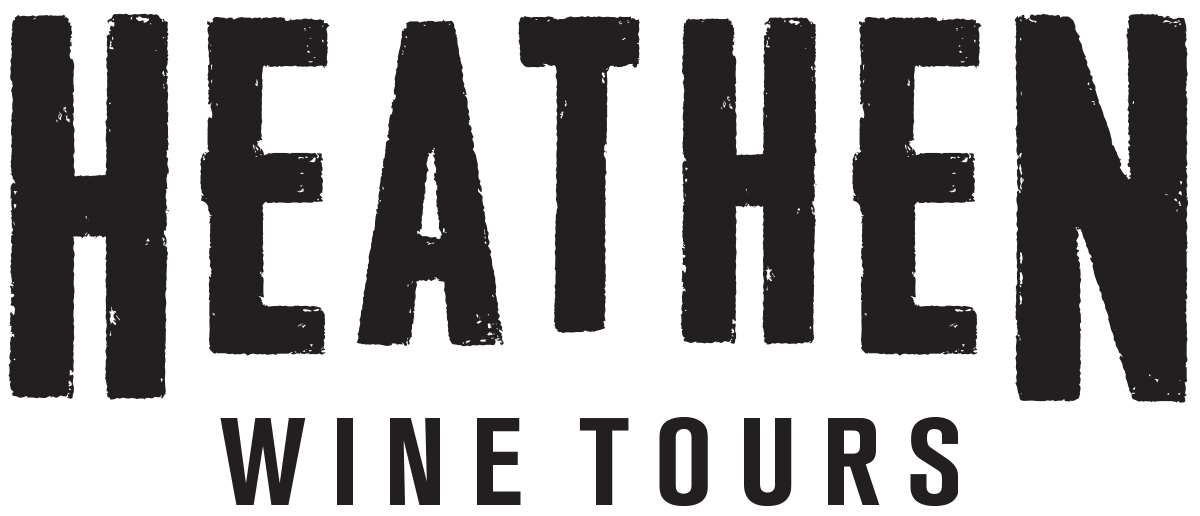 Co-Founder & Head Wine Grower, Melville Winery
The Melville family has been growing premium wine grapes since the mid 80s, with roots in Sonoma County's Knights Valley. In 1996, Ron Melville's desire to plan cold-climate Pinot Noir, Chardonnay and Syrah brought Melville Vineyards to the Sta. Rita Hills before the area had gained notoriety. Ron's sons Chad and Brent planted the vineyard from raw land in 1997 and 1998, and the journey continues to endure with tremendous passion and dedication.
Through both his intimate knowledge of the vineyards and his relentless commitment to winemaking practices that honor tradition and the land, Chad understands the magical evolution each bottle of wine undertakes from vine to glass. 100% estate. 100% neutral wood. 100% organic. 100% honest wine.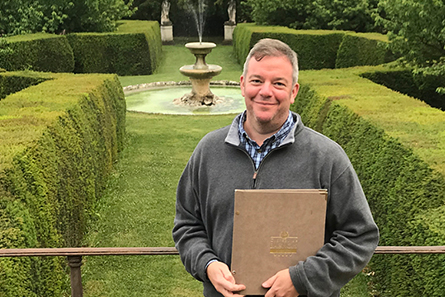 President, Heathen Wine Tours
Ironically, Heath Porter grew up in a dry county in North Alabama, under a roof where alcohol was not allowed. He started his food and beverage career at the ripe age of 15, washing dishes at a truck stop. After high school he moved to Hawaii at age 18, quickly fell in love with the whole concept of food and wine and was the winner of the Pacific region of the best young sommelier competition and finalist in the 2004 National Chaine des Rotisseurs young sommelier competition. He worked as a wine steward in Honolulu then rose to general manager and wine director at the W Hotel Honolulu. In 2006, Heath built Sea Island Resorts' wine collection as the lone sommelier for the Cloister. He also oversaw the blending of Sea Island's five private-label wines. From 2007 -2010 Heath was the only Director of Wine in the world to hold 20 stars and diamonds in the same year, as Sea Island garnered all these accolades with him in the lead. From there, his career led him to the prestigious Greenbrier Resort as Director of Wines, then on to Miami to open the award-winning Uvaggio wine bar and then the highly regarded No Name Chinese restaurant in South Miami. In 2015, Heath led 10 guests on a Santa Barbara Wine Tour, launching itineraries to international destinations including Chile, Slovenia, Champagne, Umbria, Tuscany and U.S. winemaking regions including Oregon, Willamette Valley and Sonoma.Heath has achieved many accolades in his profession and in 2009 passed the third level of testing administered by the Court of Master sommeliers. Heath is a self-taught food and beverage professional and credits the fact that he grew up in a dry county surrounded by Southern Baptists as the reason he drinks for a living.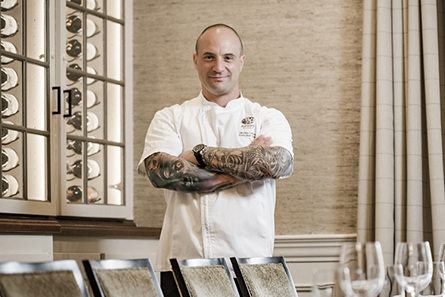 Executive Chef, Barnsley Resort
Originally from Marseilles, France, Chef Lebas leads the culinary team at Barnsley Resort. With almost two decades of culinary experience in both world-class resorts and upscale restaurants across the globe, Chef Lebas has a rooted passion for working with local farmers and fresh ingredients.
Wine Tasting Featuring Melville Winery & Heathen Wine Tours
Open +
Friday, April 23, 2021:
4 p.m.
Learn about the sense of place with International 5 Star Sommelier Heath Porter of Heathen Wine Tours and Winemaker Chad Melville, Co-Founder and Head Winegrower of Melville Winery in Sta. Rita Hills, California. Chad is as much of a farmer as he is a winemaker, deeply connected to the land and its influence on the wines produced by Melville.
Together, they present a fun, educational and interactive wine tasting to kick off this winemaker's weekend.
Location: Meditation Garden

Ages 21 & up

$75 per person, excluding tax and gratuity
Melville Winery Featured at the Rice House
Open +
Friday, April 23, 2021:
5:30 p.m. - 10 p.m.
Selections from Melville Winery are featured in the Rice House restaurant where Executive Chef Nicolas Lebas presents an inspired three- and four-course menu each week in a 19th century farmhouse. International 5 Star Sommelier Heath Porter, Heathen Wine Tours, and Winemaker Chad Melville circulate to discuss the wines and make recommendations to complement the evening's menu.

Please call 770.773.7480 ext. 1 for dining reservations at the Rice House. (Limited to overnight resort guests and members due to limited availability.)
Chef's Fire Kettle Cooking School
Open +
Saturday, April 24, 2021:
1 p.m.
Join Executive Chef Nicolas Lebas, whose recipes have recently been featured by Garden & Gun and Good Grit magazines, for an intimate outdoor cooking class. Chef Lebas prepares a favorite recipe over the open flame of a Sea Island Forge fire kettle during this outdoor class. Meanwhile, while participants enjoy a salad, the featured dish and a small dessert bite to finish. Wine is paired with the featured dish and guests receive a copy of the recipe to try at home. Chef Lebas demonstrates how to make a Anson Mills Oats Risotto with Honey-Roasted Cipollini Onions, Country Ham and Parsnips.
Location: Savannah Terrace at Georgian Hall
$59 per person, excluding tax and gratuity
Barnsley Resort Supper Club Featuring Melville Vineyards
Open +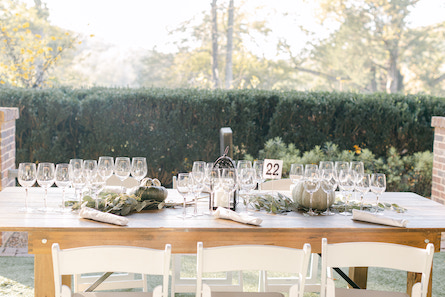 Saturday, April 24, 2021:
6 p.m. - 9 p.m.
Savor an inspired spring evening during a Supper Club featuring Melville Winery of Lompoc, Sta. Rita Hills, California. Executive Chef Nicolas Lebas presents a three-course menu paired with selections from Melville, all served al fresco at the iconic 19th century Manor House Ruins at Barnsley Resort. International 5 Star Sommelier Heath Porter, Heathen Wine Tours, and Winemaker Chad Melville circulate to discuss the varietals and more.

$165 per person, excluding tax and gratuity

Book Now