Golf
Jim Fazio Designed

Enjoy Pure North Georgia Golf

Golfers describe golf on our Jim Fazio-designed golf course, as a "Beautiful Challenge", "A fun track with amazing views of the mountains", and "Top notch service and unbeatable scenery no matter how you play." A rolling 378 acres of championship greens wind around the lake, forests, and gardens of Barnsley Resort. One of the most sought-after golf courses in Georgia, the Fazio course has some of the fastest greens in the Southeast, elevation changes off the tee and one of the best collections of par 3s anywhere.

Open to resort guests and day golfers, The Fazio is also available for golf tournaments. Discover the many privileges and benefits of a Barnsley Resort Golf Membership.

#1 in Power Rankings, GolfAdvisor.com

#1 Golf Course in Georgia & #21 in the U.S. for 2018, GolfAdvisor.com
Fazio Course Tour
Barnsley Resort Fazio Course Hole 1
Barnsley Resort Fazio Course Hole 2
Barnsley Resort Fazio Course Hole 3
Barnsley Resort Fazio Course Hole 4
Barnsley Resort Fazio Course Hole 5
Barnsley Resort Fazio Course Hole 7
Barnsley Resort Fazio Course Hole 8
Barnsley Resort Fazio Course Hole 9
Barnsley Resort Fazio Course Hole 10
Barnsley Resort Fazio Course Hole 11
Barnsley Resort Fazio Course Hole 12
Barnsley Resort Fazio Course Hole 13
Barnsley Resort Fazio Course Hole 14
Barnsley Resort Fazio Course Hole 15
Barnsley Resort Fazio Course Hole 16
Barnsley Resort Fazio Course Hole 17
Barnsley Resort Fazio Course Hole 18
The Course, By Jim Fazio
Close -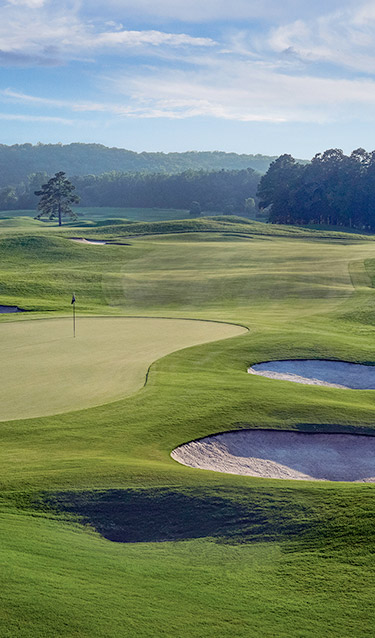 With striking views of mountain peaks and the best collections of par 3's in all of golf, this challenging but fair course blends into the natural surroundings of North Georgia, along the 378 acres selected by acclaimed designer, Jim Fazio. Strategic hazards and dramatic tee shots descending to soft greens below will leave you speechless. It's no wonder Barnsley Resort was named one of the Top Golf Resorts in the Southeast by Conde Nast Traveler.

Par-72, 7,350-Yard Course

Dress code: Proper golf attire including golf slacks, skirts or shorts (no jeans) and collared shirts (no t-shirts).

Reserve a Tee Time
Whether challenging the Fazio Course for a full round of 18 or coming out for twilight, a variety of options are available for North Georgia golf at Barnsley Resort. Please see the following rates or call the Golf Shop for more information at 770.773.2555.
Prime Season Rates

Available May - November. All rates include greens fee, Club Car golf cart, and range balls.

Weekday (Monday - Thursday) - 18/9 Holes
Morning - $100/ $65
Twilight** - $65
Friday- 18 Holes
Morning - $115
Twilight** - $80
Weekend (Saturday - Sunday, Holidays) - 18 Holes
Morning - $125
Twilight** - $85

Winter Season Rates

The following rates are valid December - April. All rates include greens fee, Club Car golf cart, and range balls.

Weekday (Monday - Thursday) - 18/9 Holes
Morning - $80/ $60
Twilight** - $60
Friday- 18 Holes
Morning - $85
Twilight** - $60
Weekend (Saturday – Sunday, holidays) - 18 Holes
Morning - $95
Twilight** - $65

Twilight rates begin at 3 p.m. during the "in season" and 1 p.m. during the "out of season" months.

Junior Golf Rates

Junior golfers receive a 50% discount off published rates when accompanied by a paying adult.

Golf Lessons

With Head Teaching Professional. . . . . . . . . . . . . . . $150 per hour
With Teaching Professional. . . . . . . . . . . . . . . . . . . . $120 per hour
TrackManTM Radar Practice. . . . . . . . . . . . . . . . . . . $60 per hour

Club Rentals

Standard Clubs, includes a dozen TaylorMade balls - $75
Golf School at Barnsley Resort
Open +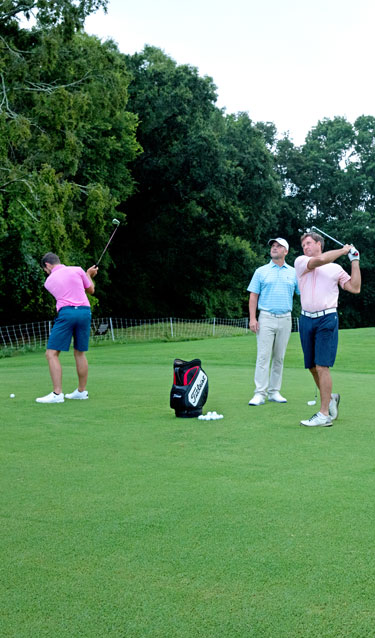 Instruction

The Golf School is the latest addition to the resort's existing golf programming and world-class Jim Fazio course. The new facility includes a 750 sq. ft. teaching studio offering an enclosed environment where students can tee-off from the bays out onto the driving range, making it easy to teach in any type of weather. The use of two TrackMan radar systems provides the most accurate feedback in the industry, in addition to fun, interactive gaming opportunities. Private golf instruction for all levels - novice to professional - PGA clinics and classes are also available. In addition, group activities may be arranged through the Golf School for corporate outings or social events.

Instruction is led by Expert Teaching Professional Kyle Morris and Head Golf Professional Chase Rutledge.

Club Fitting

With the addition of the Golf School, Barnsley Resort is one of the only green grass facilities in North Georgia to offer custom fittings from leading manufacturers - TaylorMade, Titleist and Callaway.

Club Fitting - $60
Groups & Tournament Inquiries
Open +
The Fazio Course at Barnsley Resort provides an unmatched golf experience on our championship 18-hole golf course. The course has been the host of the Georgia Open Championship multiple years, and has been named the host site of the 2018 Georgia PGA Championship. No matter the size, from a single foursome to a full field shotgun event, our PGA Professional team creates a golf experience to rival all others in the country. Play this phenomenal golf course and experience exciting add-on team events such as a TrackMan Long Drive challenge or have your group's players go head to head with a 5 -Time Golf Long Drive Champion out on the course!
Chase Rutledge, Head Golf Professional
Open +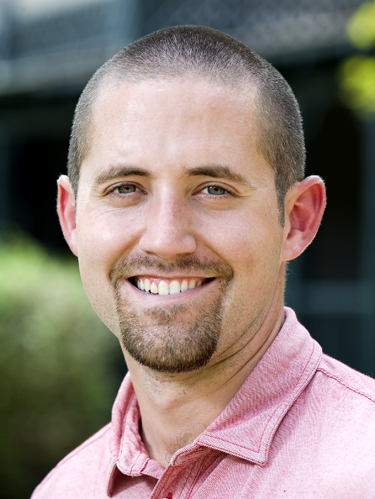 Chase oversees golf programs for individuals and groups – including tournaments - at Barnsley Resort. Chase joined Barnsley Resort in 2013 as the Assistant Golf Professional before assuming his current role. As a golf instructor, his favorite aspect of teaching is seeing others improve. Chase has an associate's degree in golf management at the Professional Golfers Career College in Orlando, Florida. During his time in Florida, Chase had the opportunity of learning from Sean Foley who had another notable student on his roster at that time – Tiger Woods. Chase is from Calhoun, Georgia and has a scratch handicap.
Kyle Morris, Teaching Professional
Open +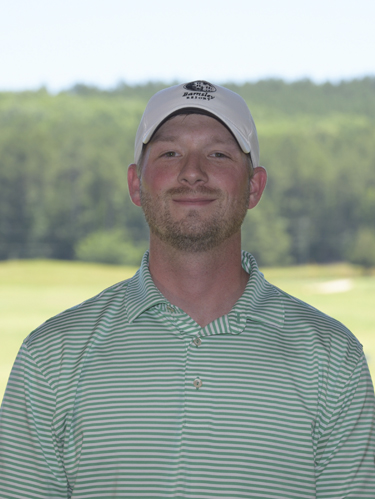 Kyle fell in love with golf at just five years old when his father introduced him to the game. He pursued the sport while working at golf courses during high school in Cedartown Georgia. Knowing he wanted to make a career in the golf industry, he went on study at the prestigious Golf Academy of America in Myrtle Beach, South Carolina where courses included Sport Psychology, Methods of Teaching, Biomechanics and Attitude & Motivation Assessment.
Before joining Barnsley Resort, Kyle held positions as Assistant Golf Professionals at Meadow Lakes Golf Club and Woodland Hills Golf Club where he had the opportunity to lead individual and group clinics at both locations.
Kyle has also served as an instructor and volunteer for the First Tee of Myrtle Beach event as well as a volunteer for the Monday After the Masters in Augusta, Georgia. Kyle also has experience serving as a tournament coordinator and rules official.