Our Location
Around Adairsville

Explore North Georgia's Historic High Country

North Georgia is one of the most interesting regions of the U.S. with a bevy of small and charming towns that offer everything from antique markets to hiking trails; from historic homes to science museums. There is something for everyone here.
Just an hour north of Atlanta and south of Chattanooga on I-75, Barnsley Resort is located on 3,000 scenic acres in the foothills of the Blue Ridge Mountains of Northwest Georgia. For the best travel experience, follow our directions below rather than your GPS.
Our Address
597 Barnsley Gardens Road
Adairsville, Georgia 30103
Just an hour north of Atlanta
Take I-75 North to Exit 306. Turn left off the exit. Travel approximately 2.2 miles on Highway 140. Turn left at red light onto Hall Station Road and travel south approximately 5.5 miles. Take a right at Barnsley Gardens Road (just past Mt. Carmel Church). Travel 2.5 miles to the main entrance of the resort on the left.
Just an hour south of Chattanooga
Take I-75 South to Exit 306 and follow the signs. Travel west on Highway 140 for 2.2 miles Turn left at red light onto Hall Station Road and travel south for 5.5 miles. Take a right at Barnsley Gardens Road (just past Mt. Carmel Church). Travel 2.5 miles. The Resort entrance will be on your left.
ChargePoint Stations Available
For those traveling with electric vehicles, three ChargePoint charging stations are now available. The charging stations are located in front of the Inn and may be accessed by guests with a ChargePoint account. Guests who do not have a ChargePoint account may be assisted by the front desk at the Inn. Vehicle charging is $2.50 per hour with a $1 minimum.
CHAUFFEURED TRANSPORTATION
Should you need assistance making reservations for transportation to and from the resort, we recommend Greene Worldwide Transportation. For more information or to make reservations, please visit their website.
AIRPORT INFORMATION
The resort is conveniently located 70 miles north of the Atlanta Hartsfield-Jackson International Airport and 65.5 miles south of The Chattanooga Metropolitan Airport. We are more than happy to assist in arranging pick-up for individuals or groups. Please notify us of your needs at least 48 hours in advance of your arrival.
HELICOPTER
We're easily accessible via helicopter with a heli-pad onsite. Our coordinates are N34 18. 12W 084 58. 93. Should you require assistance upon landing, please contact Guest Services at 770.773.7480.
TOM B. DAVID AIRPORT (CALHOUN, GA)
For arrivals and departures via chartered planes, Tom B. David Airport (CZL) located in Calhoun, Georgia, is just 14 miles or a 20-minute drive from Barnsley Resort. Helicopter service is also available from the airport to the resort. Taxi service and rental cars (via Enterprise) are available at the airport terminal. For more information, please call 706.602.8000 or visit their website here.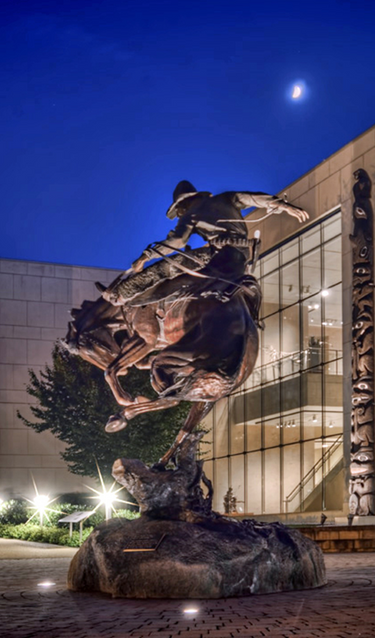 African American Heritage Trail

Understanding that one cannot fully consider the history of Bartow County without understanding the history of its black citizens. The African American Heritage Trail features 19 sites that are important components of black life in Bartow County. Some of the most prominent places are the former George Washington Carver Park (now known as Bartow Carver Park), the Noble Hill-Wheeler Memorial Center, the first Rosenwald school built for black students in northwest Georgia; and the Kingston grave site of Melvina "Mattie" Shields, an ancestor of former first lady Michelle Obama. Locations of historical importance are located throughout the county, including the Black Pioneers Cemetery and Euharlee Covered Bridge in Euharlee and the Adairsville Depot Museum. An electronic brochure and map are available via the Cartersville-Bartow Convention & Visitors Bureau at https://visitcartersvillega.org/gwcp/.

Adairsville

Nearby Adairsville, Georgia is a charming town with several antique shops, restaurants, and over 30 historic homes showcasing Southern architecture. It is also the site of the Civil War's Great Locomotive Chase.

Cartersville

Cartersville will surprise you with opera, art, boutique stores, biscuits, and even an old-fashioned baker.

Etowah Indian Mounds

Located in Cartersville on the Etowah River, this Native American Indian Settlement dates back to 950 A.D and features museum exhibits depicting daily life.

Roselawn House and Museum

The former home of renowned evangelist Sam P. Jones, the Museum houses writings and memorabilia of Sam Jones and Rebecca Latimer Felton, the first woman to serve in the United States Senate.

Cooper's Furnace Day Use Area

These remnants of an antebellum industrial center started by Mark Anthony Cooper in the 1800s were destroyed in 1864 during General Sherman's Atlanta Campaign. Explore hiking trails overlooking Lake Allatoona, or enjoy a picnic along the banks of the Etowah River.

Booth Western Art Museum

The Booth Western Art Museum showcases the American West. Set aside about three hours to walk through this three-story museum, which houses permanent exhibits such as the American West Gallery, Presidential Gallery and Modern West Gallery.

Tellus Science Museum

Explore the Earth and search the stars at this brand new world-class museum which features the Weinman Mineral Gallery, a fossil gallery, the Science in Motion Transportation Gallery, a digital planetarium, an observatory and more.

Savoy Automobile Museum

Visitors explore the history and diversity of automobiles through changing exhibits, educational programs and engaging experiences.

Rome

Rome, Georgia is often described as an 'enchanted land where the rivers meet and the mountains begin'. Its famous Clock Tower has been keeping time since 1872.

Oak Hill at Berry College

Step back in time at this beautifully preserved 170-acre antebellum plantation, home of Berry College founder, Martha Berry, featuring the Martha Berry Museum.

Chieftains Museum & Major Ridge Home

The Chieftains Museum and Major Ridge Home, is a 181-year-old National Historic Landmark on Georgia's 150-mile Chieftains Trails.

Myrtle Hill Cemetery

Considered one of the most beautiful cemeteries in the country, Myrtle Hill offers an unimpeded view of downtown Rome, Georgia, to the northeast, the Etowah Valley to the east, and the Appalachian foothills to the south.

Cloudland Canyon State Park

Located on the eastern edge of Lookout Mountain, Cloudland Canyon State Park is home to waterfalls, a rugged canyon, wildlife, and terrific views; also enjoy the park's hiking trails, swimming pool, tennis courts and picnic facilities.

Chief Vann House

Found on the outskirts of Chatsworth, the Chief Vann House was once called the 'Showplace of the Cherokee Nation'. The two-story mansion is decorated with Cherokee hand carvings and many fine antiques.

LakePointe Sports

The premier youth sports destination in the country, serves athletes in more than 30 sports year-round, including baseball, basketball, volleyball, soccer, lacrosse, gymnastics and cheer.

Red Top Mountain

While best known for the 12,000 acre lake, Red Top Mountain is also a hiker's haven. More than 15 miles of trails wind through the forested park, providing opportunities for exercise and nature photography.

Allatoona Lake

One of the most frequently visited U.S. Army Corps of Engineers lakes in the nation, visitors enjoy picnicking, fishing, swimming and other water sports, and observing the abundant wildlife along the shores of this beautiful lake. The visitor center features video exhibits and displays about the area's history.

Berry College

Founded in 1902, Berry has the world's largest contiguous college campus, spanning more than 27,000 acres of woodlands, meadows and streams.

Calhoun Outlet Marketplace

Shop more than 50 stores for apparel, accessories, housewares and more.