Giving Back
We Care

Giving Back To The Community Matters

Thank you for your interest in Barnsley Resort. At Barnsley Resort we believe charity begins at home. We are a proud supporter and partner of the Boys & Girls Clubs of Bartow County as well as PAWS Atlanta because we are a part of this community and invested in its success. Please see our charitable giving guidelines below.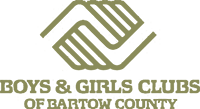 Boys & Girls Clubs of Bartow County
Since 1990 the Boys & Girls Clubs of Bartow County has worked tirelessly to provide quality youth development services to young people in our community. Their mission is to inspire and enable all young people, especially those from disadvantaged circumstances, to realize their full potential as productive, responsible and caring citizens.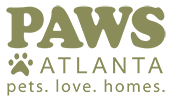 PAWS Atlanta
As a pet-friendly resort, we have selected PAWS Atlanta as our animal charity of choice. PAWS Atlanta is a no-kill shelter that provides love, care and basic training to enrich the lives of orphaned dogs and cats until permanent, safe homes can be found.
Donation Requests
Thank you for you considering Barnsley Resort. Due to the volume of donation inquiries we receive, we kindly request the following criteria be met before submitting a request for consideration:
The organization's primary mission should support historical or land preservation efforts in Northwest Georgia or encourage educational endeavors that allow individuals to discover their passions and improve their lives.
No cash or sponsorship donations will be considered.
Requests should be submitted no later than 90 days prior to the event.
No donations from Barnsley Resort have been auctioned at any other event benefiting that charity within the past year.
Requests for room nights will only be considered if they will be presented as part of a live auction and meet all of the other criteria.
Due to the volume of requests received, we are unable to respond to all requests. Only those submissions that meet all of the above requirements will be considered. If your event meets all of the outlined criteria, please submit the donation form below and send an official request on the organization's letterhead including the charity's non-profit tax ID and designation to donations@barnsleyresort.com. Please be aware that we are not able to accommodate or reply to all requests, and that we are unable to donate to any organization more than once in a given year.
Donation Request Form